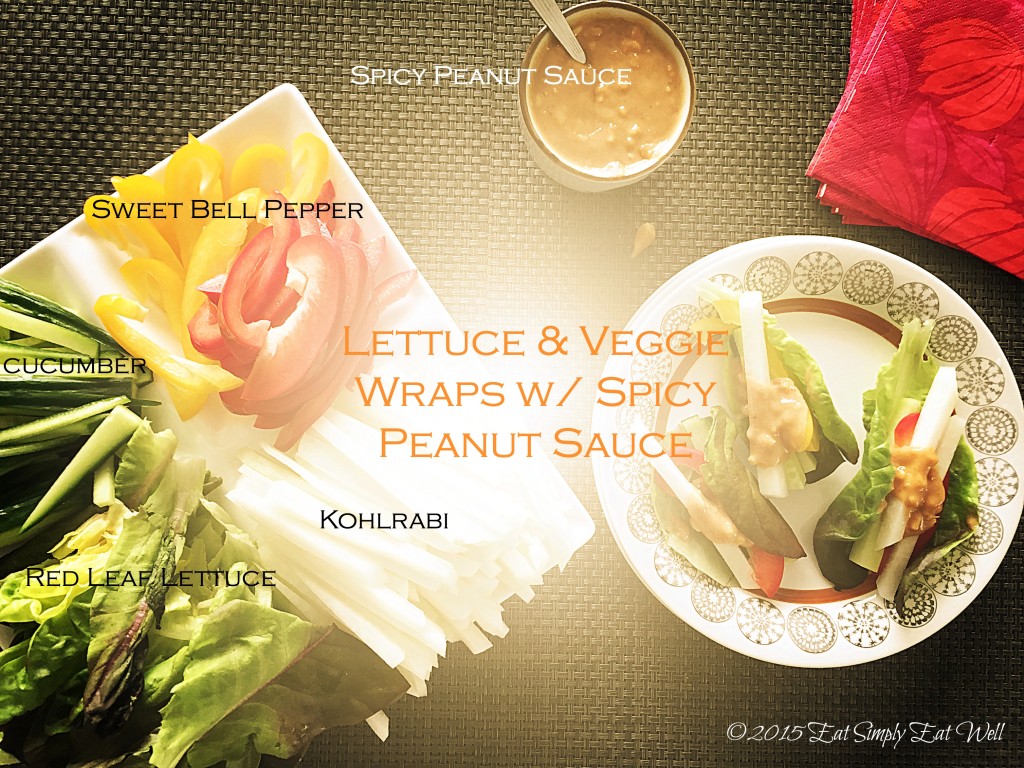 Last night at Teurastamo, the site of the old butchery in Helsinki, the Hairy Bikers were taping a segment of their upcoming show on Finnish food. They'd gone foraging in the forests earlier in the day with Sami Tallberg, getting an up-close and personal view of the wild food Finland has on offer, and then cooked with Sami at the "Food Bike Carnival with the Hairy Bikers" event.  Unfortunately, I was unable to be there for the cooking segment, but enjoyed a brief chat with the honorable gentlemen later in the evening. We talked a bit about their foraging experience, and then I asked them "Why come to Finland for food?"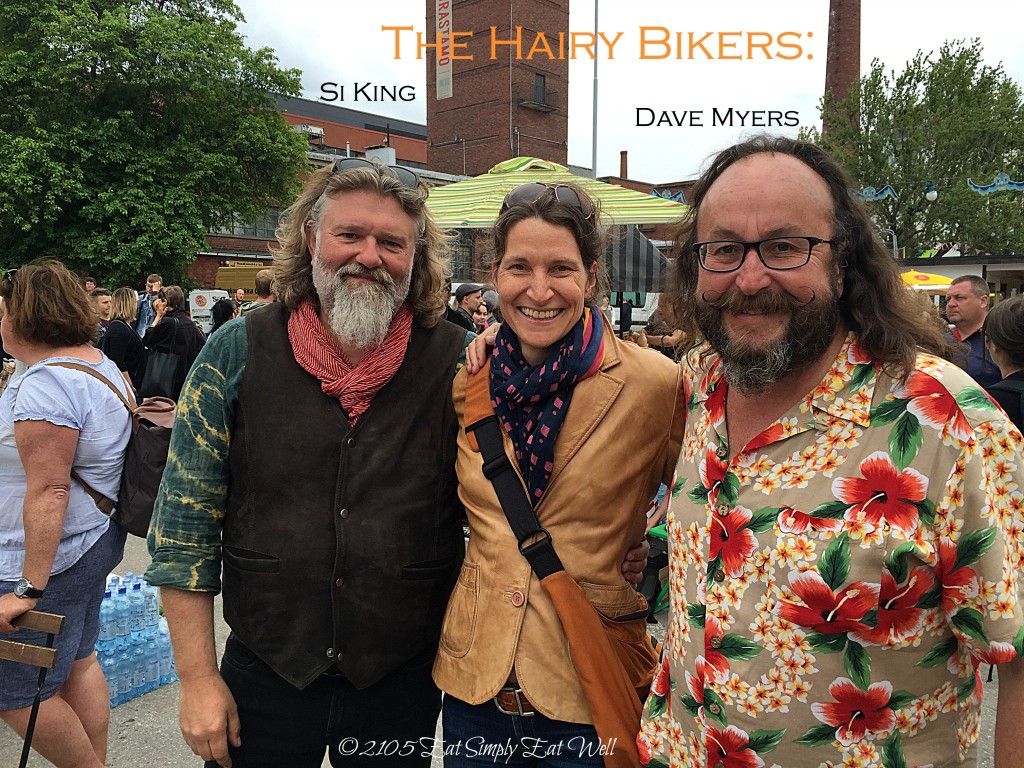 It all began with the bidding competition to host the 2012 Olympics. Final round, London vs. Paris, Dave told me. Jaques Chirac was overheard saying: "Why would you want to hold the Olympics in the country whose food is the second worst in the Europe, behind only Finland?!?".  The voting  was close. Just a few votes separated the winner from the loser, but London emerged victorious. To the Hairy Bikers, Si King and Dave Myers, there was one, clear, logical reason for this: Finland must have voted for London. Si and Dave had observed over the years how British food had emerged to become exciting and innovative; a leader in taste and flavor; and were suspicious that perhaps, like the UK, Finland's much maligned food culture was misunderstood. They did their research, planned their trip, and here they are on a 5-day mission to unmask the truth behind the fallacy: Finnish food can be pretty darn tasty and the ingredients unusual and amazing. So far so good. They've "tried some unusual ingredients in interesting combinations" and have thoroughly enjoyed every bite.  Details? Stay tuned for that! These boys are certain to get to the heart of the matter when the show airs.
What I loved about my conversation with Si and Dave was the open-hearted nature in which they embraced food and new/different food cultures. Food unites people within and across borders, and the work these guys do to break down barriers and misperceptions related to food is admirable. So too is the role they've had in helping their followers get healthy.
Though we didn't discuss it yesterday, in 2013, the Hairy Bikers made a major change in taking back control of their health. They realized that their love of food had lead them to a place where they were overweight and less healthy than the wanted to be. Being foodies, they also realized that a diet of deprivation and of eating foods that didn't actually appeal to them wasn't the answer: things had to look good and taste good, while being good for them. They changed their diet, worked on updating much-loved recipes to keep them tasting good while reducing the calories, fat and sugar, and dropped three stone (42 pounds) each along the way. In September 2014, Si suffered a brain aneurysm that put him in the hospital for several weeks and served as another wake-call to the importance of good health – one beyond just diet and including a balanced lifestyle where stress was under control as well. Says Si "If I hadn't lost all that weight (before the aneurysm), I might not be here right now. " They've now published three cookbooks, have started "The Hairy Bikers' Diet Club" and have done a series with BBC about reinventing the food they love into a healthier iteration that everyone can love – and feel good about. What's not to love? Take a look at them in action here:
In my studies to become a certified health coach, as I learn more and more about nutrition, habits and the way we live – I look at the world around me and see so many people struggling with the same challenges that the Hairy Bikers faced: busy, stressful, demanding lives; a love of good food; food being part of celebrations; food used for comfort; traditional, much-loved recipes with more calories than we could ever guess. Obesity is a world epidemic, and a problem that is widely acknowledged to be an economic challenge as much as it is a health challenge. People who are overweight or obese tend to have more health problems over their lifetime. They tend to have more sick days and to be less productive while at work. Often, they note that their quality of life is less than they would like it to be as they find their weight, size and fitness levels restrict them from or do not support the type of life they want to live. Further, the obesity problem costs the world a jaw-dropping $2 trillion dollars per year, coming in third place behind smoking and armed conflict and just ahead of alcohol.  It impacts all of us. But we can turn it around.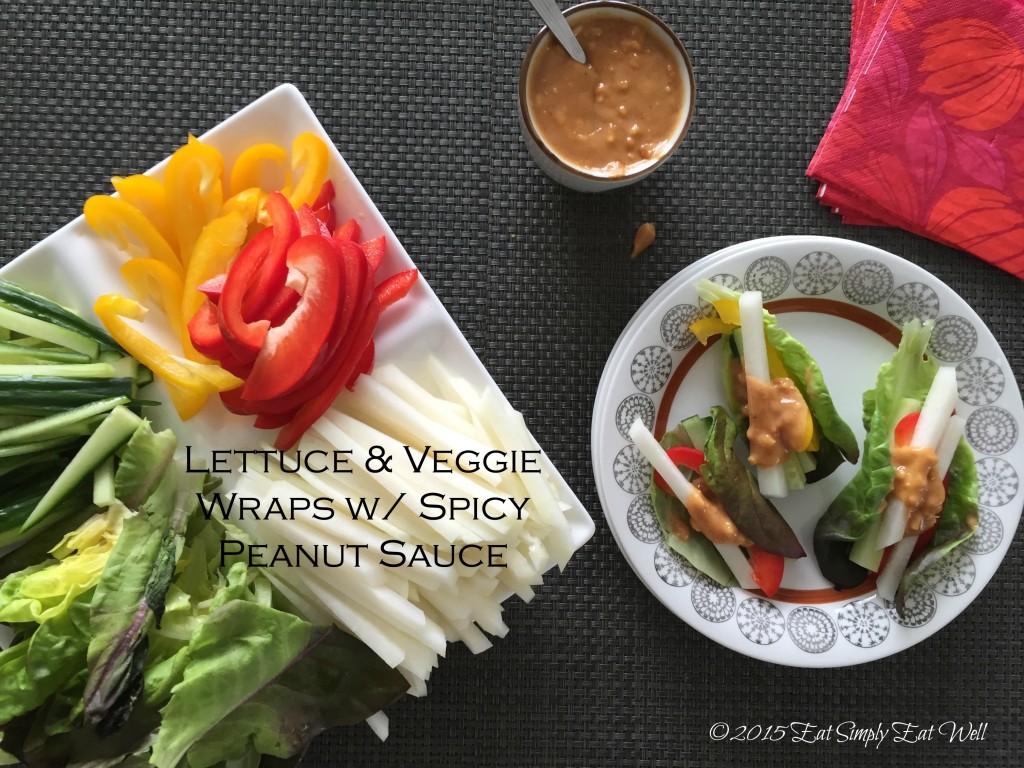 So where do we begin? I don't believe in dieting – I believe in changing our diet. Traditional dieting is not sustainable – people end up on and off of diets, weight yo-yoing up and down, and feeling generally dissatisfied. I strongly believe in creating a lifestyle change that works for you and the way you live specifically (because everybody is different), and includes more of the foods that provide the macro- and micro- nutrients our bodies need to be at their strongest and fittest state, does. Where do you start? You start with real, whole foods. Foods that you recognize and can pronounce (although admittedly, with names like kohlrabi, aubergine and jicama – even real foods can have names that may seem unusual…!). Foods that are fresh and good, local and/or organic if possible. Meat and fish that is of good quality and sustainably sourced. Foods like this may require a bit more planning and a bit more prep, but in the end, your waistline will shrink, your health and energy will improve, and you'll waste less time nursing common illnesses and diseases that are diet-related.
But…the food that fits into this lifestyle must taste good or we won't bother; and it has to be super simple to prepare while packing in the flavor. As the Hairy Bikers note, we want to be healthy, but we also still want to enjoy our food along the way.
The recipe I'll share with you today really delivers – healthy and packed with flavor and crunch and spice, it is addicting in a good way and provides tons of macronutrients and fiber along with good fats and protein. Use any variety of the freshest vegetables you can find, good quality lettuce, and peanut butter without preservatives. If you wish, everything can be made ahead and packed to take with you: for a lunch at work; a potluck; a picnic; a road trip. As for me, I'm packing this into the saddle bag on my bike and cannot wait to enjoy it overlooking some beautiful vista somewhere…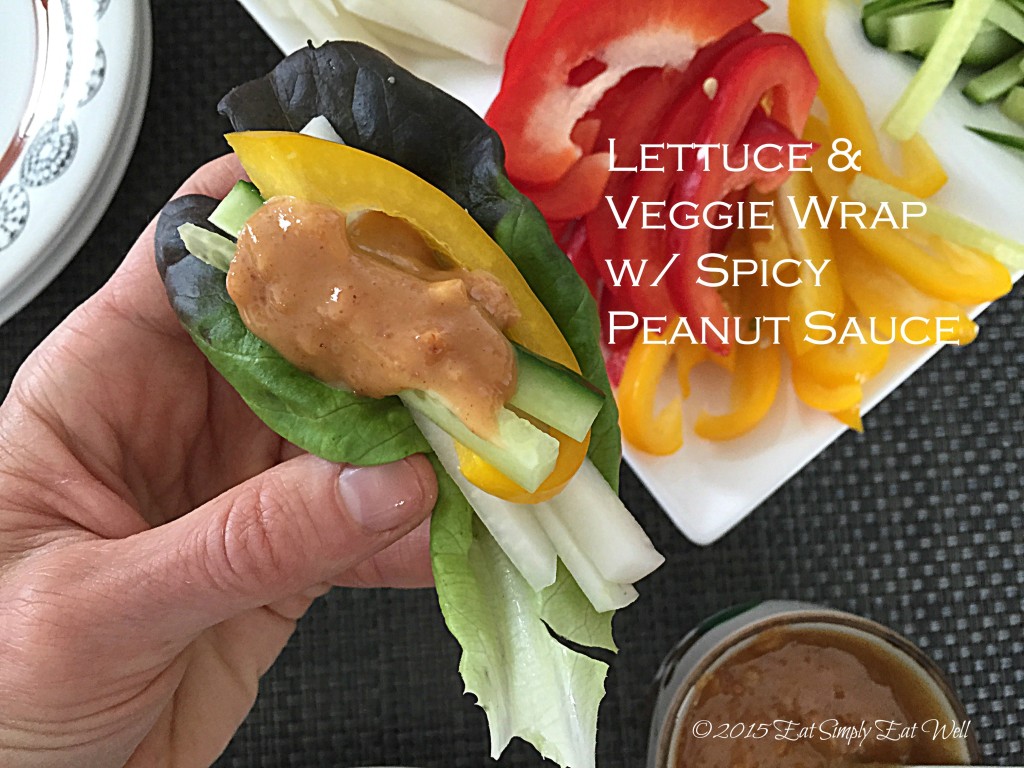 Lettuce & Veggie Wraps w/ Spicy Peanut Sauce
For the peanut sauce:
1 tablespoon coconut oil
2 garlic cloves, minced
2 teaspoons peeled, minced ginger
1/3 cup water
1/2 cup natural peanut butter, creamy or crunchy – your preference
2 tablespoons tamari (can also use regular soy sauce if gluten is no issue)
2 tablespoons maple syrup
1 tablespoon sriracha or other hot sauce of choice
juice of 1/2 lemon
Melt the coconut oil over medium heat in a small saucepan. Add the garlic and ginger and saute until fragrant and tender; 2-3 minutes. Add all remaining ingredients and stir until smooth. Remove from heat.
For the vegetables:
one head of the lettuce of your choice (choose romaine, or a dark lettuce for more micronutrients)
variety of vegetables cut into long strips including:

red, yellow, orange bell pepper
kohlrabi
cucumber
zucchini (courgette)
carrot
fennel
To serve, arrange the lettuce leaves and vegetables on a large platter. Serve with the peanut sauce on a the side so that each person can pile the vegetables they want to eat onto the lettuce cup and spoon peanut sauce over the top. This can be served as an appetizer or snack, or go crazy and turn it into lunch!
Serves 4-6.