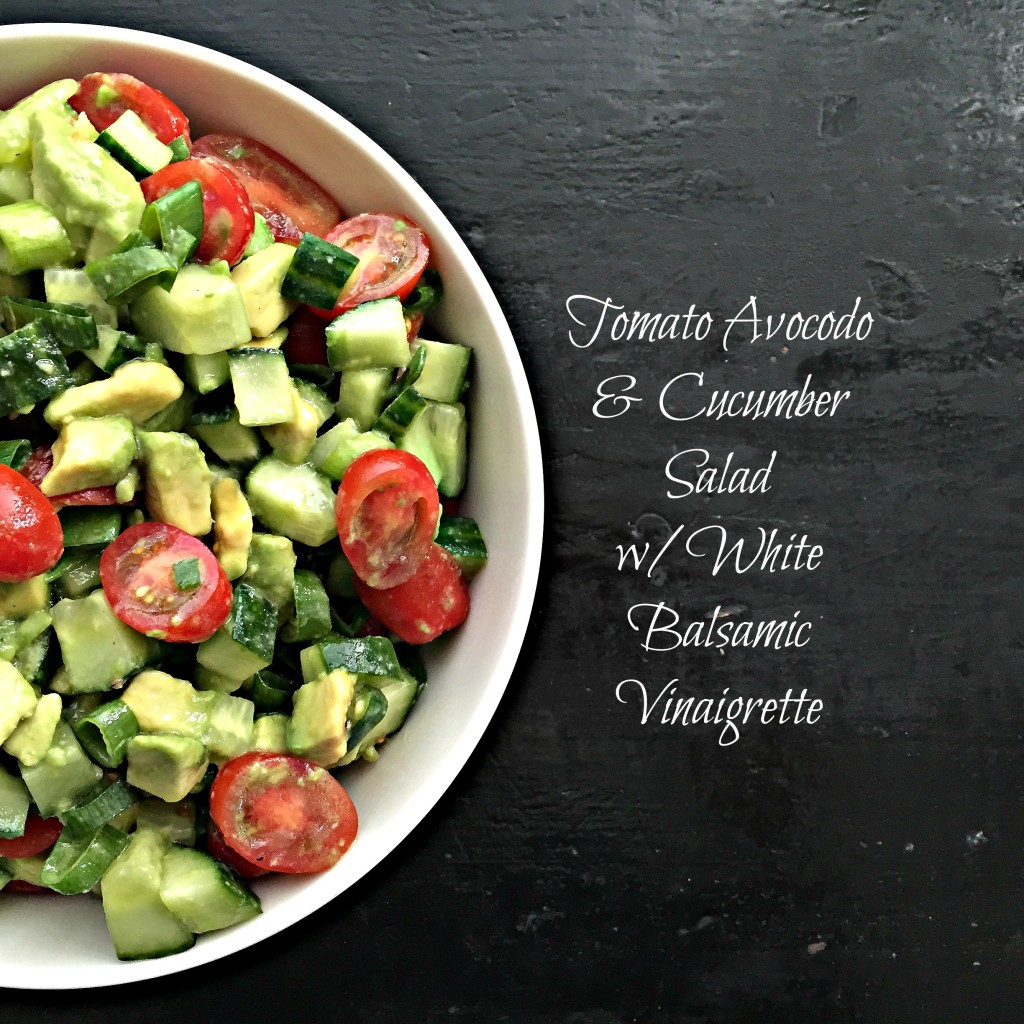 I love Spring for many reasons, but top of the list is that fact that all of a sudden, seemingly overnight, my local grocery starts offering produce that looks good, tastes great, and has a good chance of having been grown this year.  After the citrus and pomegranates fade away, there is this dead zone that is filled only by the piles of red and green cabbage, Brussels sprouts, and all the root vegetables you can think of from carrots & onion to by-now-very-tired-looking kohlrabi. Now I love all of those vegetables and have happily been eating them all winter long. But at this point, it feels like I have been eating them all. winter. long.
But Spring is here again, and now I'm picking up spring onions and radishes, cucumbers and tomatoes.  I know that here in Finland, most of the stuff is imported from our friendly neighbors in the south (Thank you Italy and Spain) and those which aren't are green-house grown this time of year. But I'll take it. And I'll chop it.  And layer it right into the salads my body seems to be craving.
Tomatoes in particular have been catching my eye, which is funny, because I steered completely clear of this during my entire childhood, unless they were cooked into a sauce of sorts. Seems those watered down, somewhat mealy, tasteless beefsteak tomatoes of my childhood were not really representative of what a tomato could be, and now their place in my faded memory has been usurped by a smaller, flavorful red orb that is the cherry tomato and occasionally by tomatoes of different colors: orange, yellow, purple, black.  I remember seeing a cover photo on a Martha Stewart Living magazine, where a giant baguette had been cut in half and made into a giant bruschetta topped with a rainbow of tomato slices. It was so beautiful. And so far from the types of tomatoes I'd seen.
I then tried to grow tomatoes here in Finland.  I bought 6 packs of seeds with different, colorful varieties. I started them indoors and nursed them through the chilly months of late winter and early spring; repotted them as the weather got warmer, and planted them with high hopes in my garden.  Oh, I got tomatoes, but none that ripened on the vine. And while the virtues of green tomatoes have been touted over and over again, I'd rather have mine turn the color advertised on the seed pack.
Now I buy them, though I still have dreams of succeeding at growing my own, much as my sister-in-law S- did last summer: she planted them against her garage wall where the sun beat down all day in an unusually hot Finnish summer, and we ate them all Summer long and into Fall when she finally had to harvest what was left as the cold rains began.
I picked up a huge pile of tomatoes in the grocery store, and have been snacking on them and popping them into salads all week long. Pablo Neruda would understand. In his Ode to Tomatoes the Chilean poet and ambassador closes the poem this way:
….
it's time!
let's go!
and upon
the table,
belted by summer,
tomatoes,
stars of the earth,
stars multiplied
and fertile
show off
their convolutions,
canals
and plenitudes
and the abundance
boneless,
without husk,
or scale or thorn,
grant us
the festival
of ardent colour
and all-embracing freshness.
excerpt from Pablo Neruda Selected Poems, edited by Nathanial Tarn, (c) 1970
And so the tomato season begins.  Here's a salad to help you celebrate.
Tomato, Avocado and Cucumber Salad with a White Balsamic Vinaigrette
2 avocados, peeled and cubed
2 cups cherry tomatoes, rinsed and cut in half
1 large English cucumber, rinsed and cut into large dice
2 spring onions, sliced thinly
2 tablespoons white balsamic vinegar
1 teaspoon honey
1/2 teaspoon salt
1/4 teaspoon black pepper
3 tablespoons extra virgin olive oil
Combine the vegetables in a mixing bowl.  In a small bowl or cup, whisk together the vinegar, honey, salt and pepper until the honey dissolves.  Add the olive oil and whisk vigorously to create an emulsion.  Pour the dressing over the vegetables and toss well.  Allow the salad to sit for 15-20 minutes to let the flavors meld.
Serves 4 as a side dish
Did you like this recipe?  Please let me know in the comments below – I'd love to hear from you!