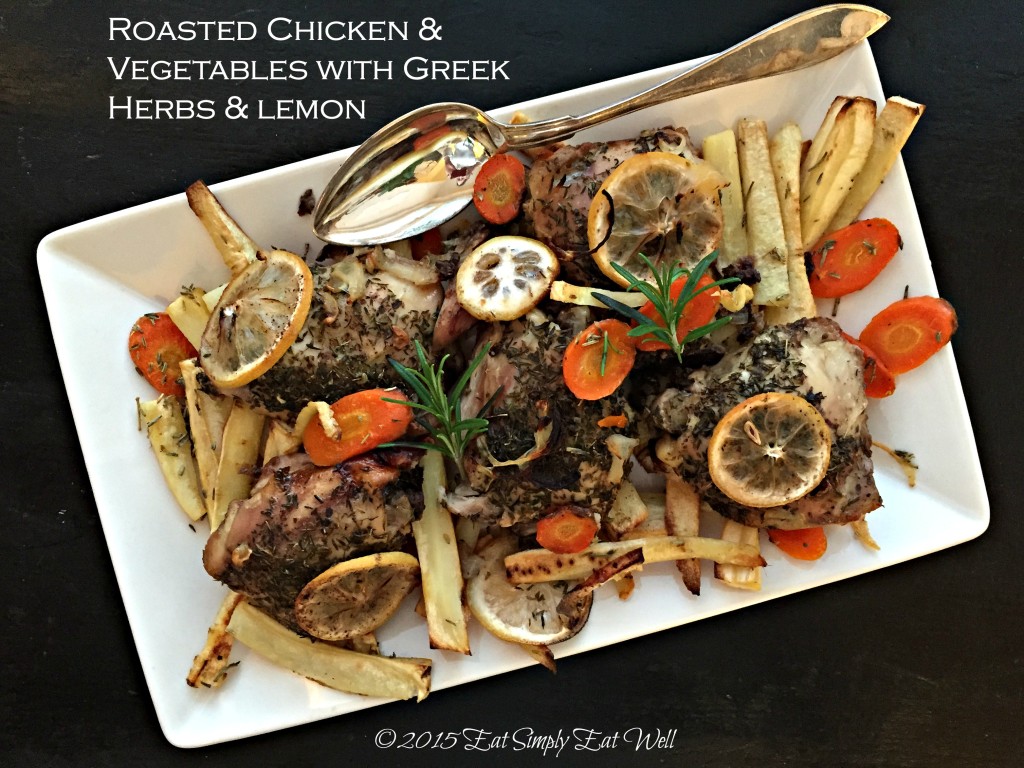 A few weeks ago I spent one, long, glorious day exploring every single stand at the Helsinki Food Fair. There were so many delicious things to taste and subsequently take home to cook with, that you'll be hearing about some of the ingredients I picked up along the way through the next set of posts. This year, the Mediterranean region was well-represented: Italy, Spain and Greece.
For the moment, I want to focus on Greece, whose products I have been happily sampling and experimenting with during the weeks since the food fair.

The Greek booth was my favorite section, because it held so many surprises. It was tucked way back in the corner, and I noticed it first because of the oranges. Piles and boxes of beautiful, flavorful Greek oranges were on display, and I happily accepted the offer to take a few home. Across the aisle was the main booth for Greek cuisine, sponsored by the Finnish-Hellenic Chamber of Commerce.
It wasn't all about food: Pureshop had hand-made soap made from Extra Virgin olive oil. When I asked what it was best used for, owner and founder Ioulia Marini answered "as an all over body soap!". So I did. I used it to wash my face – and it's never felt so smooth. I used it all over my body and it worked beautifully. I even used it to wash my hair, and loved the silky feel it left. In my opinion, this is the perfect soap. Now, I use it every single day.

Now back to the food, because there was a lot of it and the flavors were incredible.

The friendly team at the booth were displaying items and offering tastings of a broad arrange of Greek food products. Take yourself beyond the Greek salad, past the moussaka and souvlaki (all wonderful dishes, mind you), and feast for a moment on Chliapas Dry Cured Halkidiki olives (these disappeared quickly and were amazing in texture and flavor – I wish I knew where to buy more!); olive oil from Golden Tree; honey from Melife with flavors of thyme, pine tree, fir tree and blossom – some of the nicest honey I've ever tasted; capers in brine that went perfectly with a Pumpkin tagine I made later; sea salt, sun dried tomatoes with herbs and capers in olive oil from Yakinthos; and mildly sweet carob biscuits that would be perfect with the Dictamus herbal teas on display from the island of Crete. After a taste of the olives or bite of bread dipped in that golden-green oil, you begin to understand the advice Golden Tree shares: "Eat olive oil…do only good."
And then those carefully cultivated herbs from the Laconian Herb Society  tucked into beautiful packaging, with names like "This is Chicken", "This is Beef" and "This is Sage" that left no question as to where these herbs should be used. These are native herbs, grown in between the olive and orange groves near the shoreline or at high altitudes. They are hand-picked to order and carefully preserved without industrial methods, and both the fragrance and flavor are potent and delicious.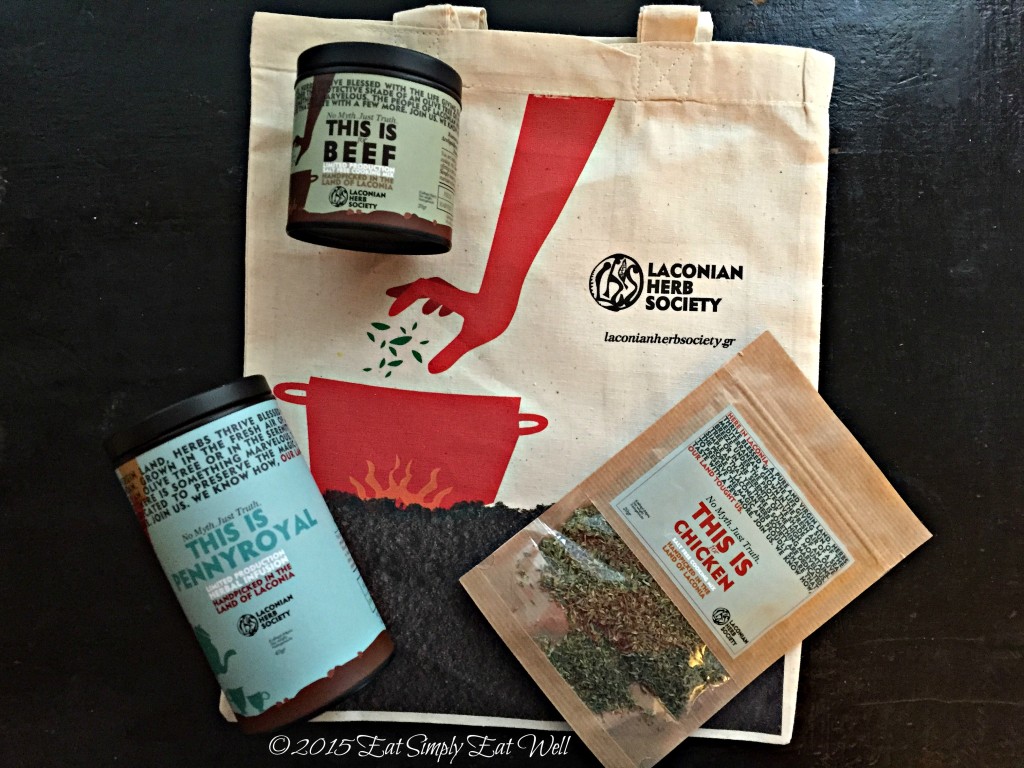 I sprinkled "This is Chicken", a blend of Greek oregano and thyme, over a few bone-in chicken thighs, added a few lemon slices, onion, and some olive oil, and roasted them low and slow in the oven for a few hours. But instead of using the beef seasoning over a the animal meat in question, I decided to add "This is Beef", a blend of rosemary and Greek thyme, to a pan of parsnips and carrots for roasting, with a drizzle of Grecian fir tree honey from Melife and sprinkle of smoked sea salt. Seriously delicious.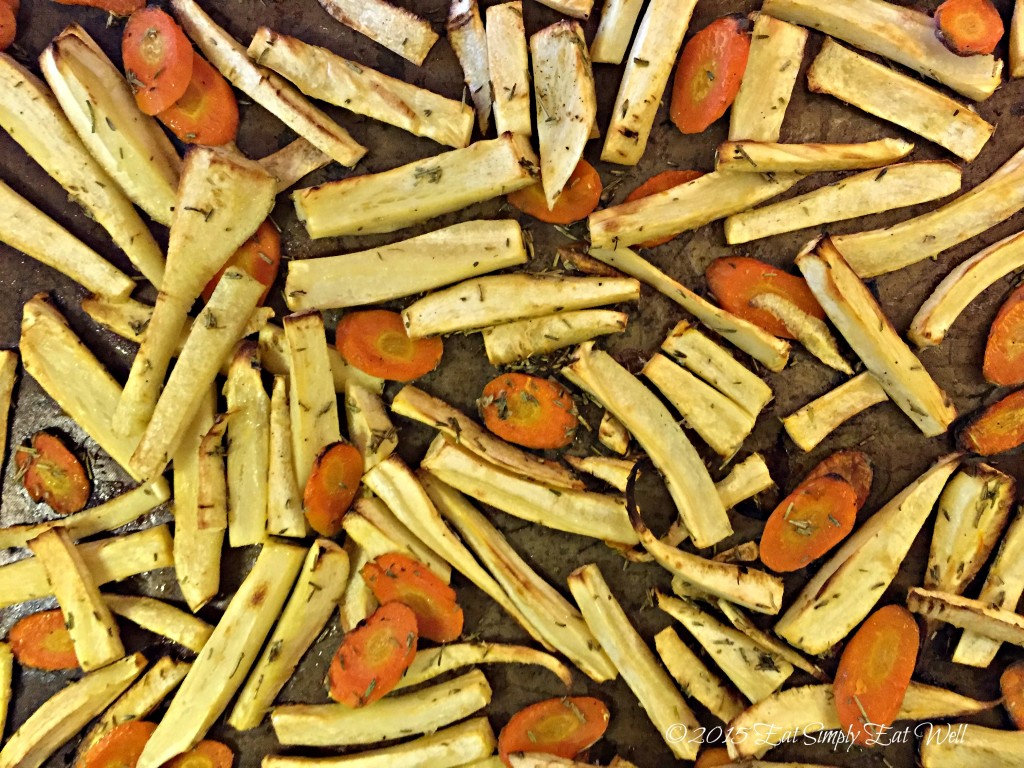 The herbs were high-quality and pleasantly fragrant, with the well-matched herbs blending together to form a tasty and flavorful dish. I'll be reaching for these spices again and again over the next few months, I know.
Bring Greece into your kitchen for the day with these comforting flavors that will warm your belly and delight your taste buds.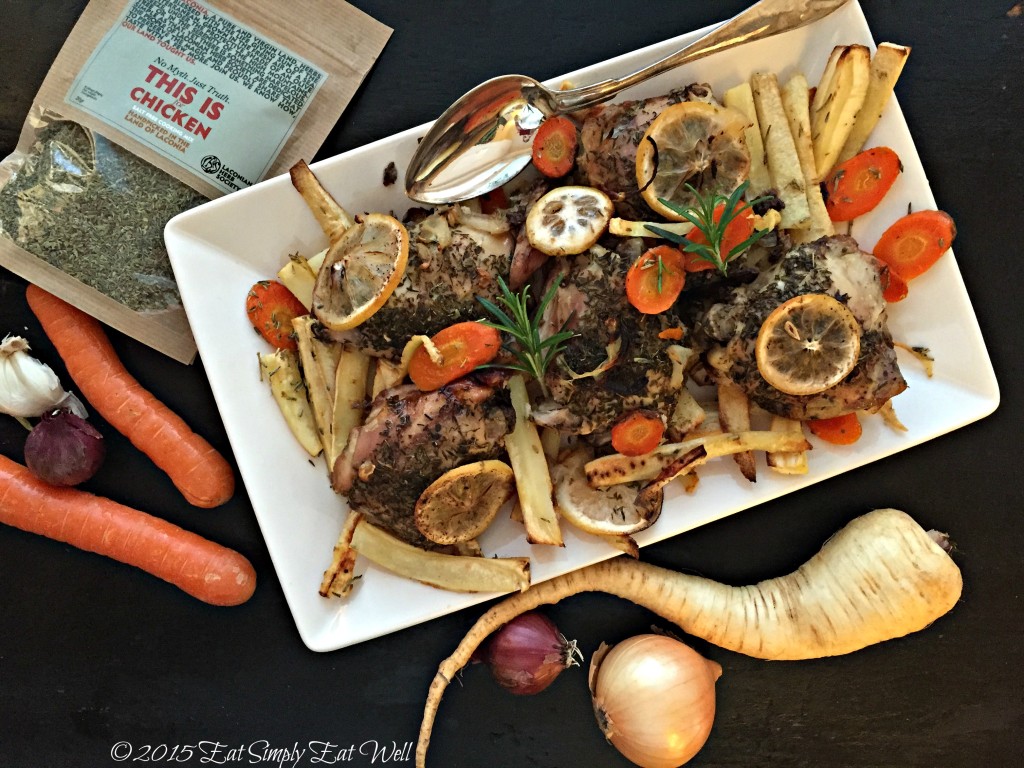 Roasted Chicken and Roasted Root Vegetables with Greek Herbs
Roasted Chicken with Oregano and Thyme
4-6 bone-in chicken thighs
2 yellow onions, peeled, cut into quarters and then into thin slices
2 garlic cloves, peeled and cut into thin slices
1 organic lemon, cut into thin slices
1/2 cup Greek olives
1 heaped tablespoon of Laconian herbs "This is Chicken", or 1/2 tablespoon each of thyme and oregano
2 tablespoons Greek olive oil
1 teaspoon smoked sea salt
1/4 teaspoon black pepper
Preheat oven to 160°C / 325°F.
Pour one tablespoon of oil into a heavy-bottomed casserole dish and spread to coat the bottom and sides of the dish. Arrange the chicken thighs (remove the skin if you wish) in the bottom of the pan. Sprinkle the salt and pepper evenly over the chicken. Arrange the onions, lemon, olives and garlic evenly over and around the chicken pieces. Drizzle with the remaining tablespoon of olive oil.
Cover the pan with foil or a lid and place in the oven to cook for 45 minutes. Remove the foil or lid, increase the heat to 200°C/400°F and cook for another 10 minutes or until the chicken is nicely browned.
Roasted Parsnips & Carrots with Rosemary and Thyme
4 parsnips, peeled and cut into sticks
4 carrots, peeled and cut on the diagonal into rounds
1.5 teaspoons Laconian herbs "This is Beef" or 3/4 teaspoon each of rosemary and thyme
1 tablespoon Greek olive oil
1 tablespoon of Greek honey, warmed slightly
1 teaspoon of salt
1/4 teaspoon freshly ground black pepper
Prepare the vegetables, then place them into the oven along with the chicken once the chicken has 30 minutes of cooking time remaining.
Combine the vegetables, and all other ingredients in a large mixing bowl and stir with your hands or a spoon to make sure the mixture is well combined. Pour the vegetables out onto a parchment-lined baking tray and arrange them in a single layer. Bake them in the oven until the are tender when pierced with a fork, and slightly crispy around the edges
To Serve: 
Arrange 2/3 of the vegetables on a serving tray. Arrange the chicken, lemons, olives and onions on top. Sprinkle the remaining 1/3 of the vegetables over and around the chicken, top with a few sprigs of fresh rosemary, and serve.
Serves 4-6