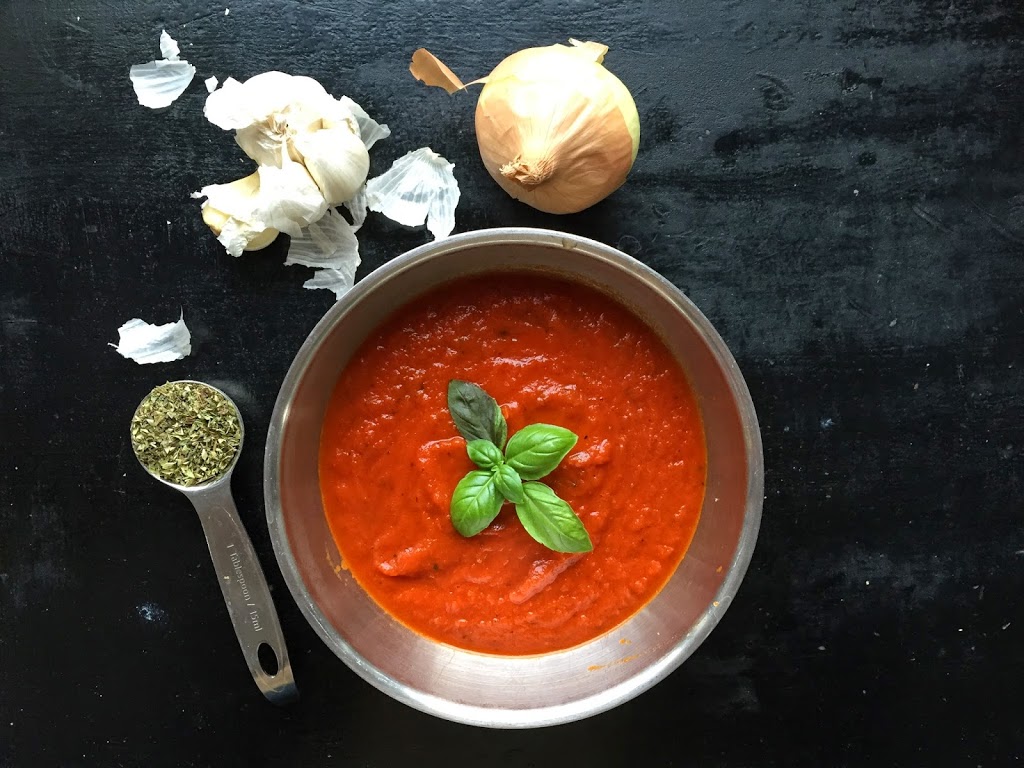 Seriously Simple Pizza Sauce
If you already make pizza often, you probably have a go-to sauce that you are loving.
But just in case you don't, or just in case you'd like to try something else for a change, consider this sauce. I make it every time I make pizza.  I use it as spaghetti sauce sometimes.  I pour it over meatballs and then let the whole thing stew in the oven.  It is seriously so simple to make.  Open can/jar/purkki of tomato sauce and pour into pot.  Add onion, garlic, salt, pepper, Italian seasoning, olive oil.  Bring to boil; reduce to simmer; leave it alone for 25 min.  If you like it even thicker, let it simmer for 30 minutes or more. Blend until smooth.  Cool.  Spread. Bake pizza. Eat happy.
That's it.  You can make a huge batch and freeze it.  You can make ahead and use it later.  Your kids can make it while you cheer them on.  Your hubby can whip up a batch while you sit on the couch and catch up on Facebook.
Which is one of the reasons I'm posting it here: so my sweetheart has a recipe to follow and I can relax and enjoy the smells wafting from the kitchen in the off-chance I don't feel like cooking some day.
But this time, it's all on me, so here's the recipe.  Enjoy!
Did you like it?  Let me know in the comments below!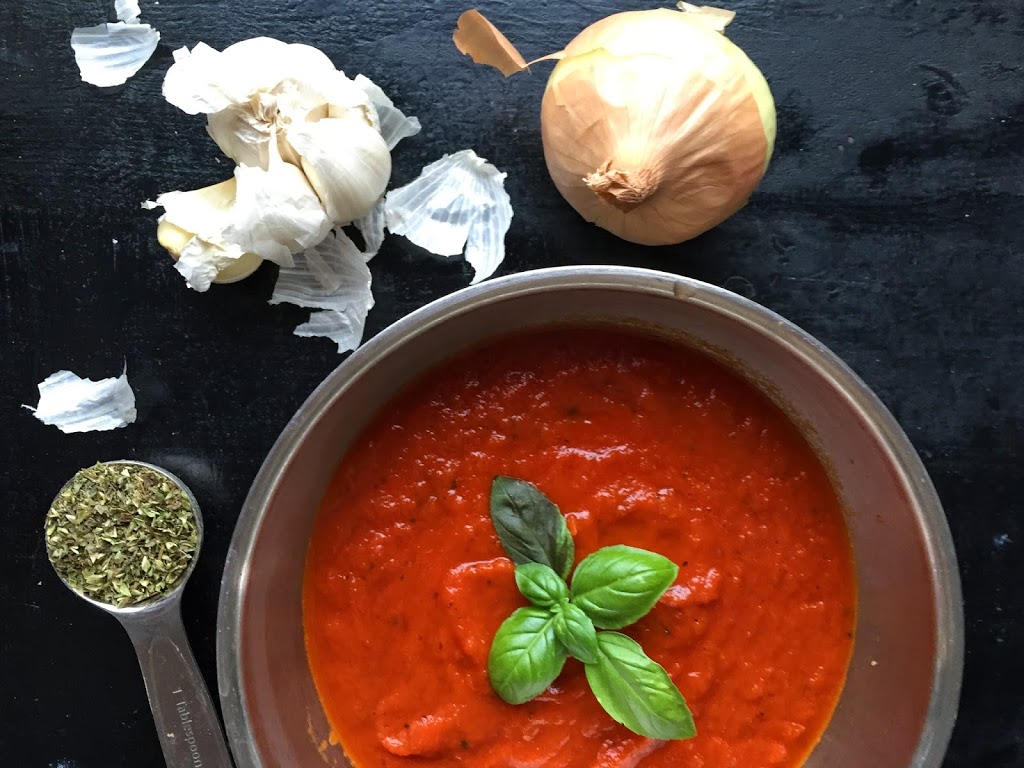 Here we are folks:  ready to pour or spread on the pizza dough of choice

Seriously Simple Pizza Sauce
1 – 500g can/jar/purkki of plain tomato sauce 
1 yellow onion, peeled and cut into fourths
2 garlic cloves, peeled and cut in half
2 teaspoons olive oil
2 teaspoons Italian seasoning / Pizza mauste (alternatively, 1/3 cup packed, fresh basil leaves)
3/4 teaspooon salt
5 grinds of freshly ground black pepper
1 teaspoon sugar (rounds out the flavor)
Put all of the ingredients into a small pot.  Bring to a boil then reduce to a simmer over medium-low heat.  Cover partially with a lid as the sauce will spit and spatter as it cooks down and thickens.  After 25-30 minutes, remove the sauce from heat.  If you have an immersion blender, this is a great time to use it to blend the sauce until smooth.  If you don't, carefully transfer the hot sauce to a heat-proof blender or food processor container and process until smooth.
Makes approximately 2 cups / 5 dl